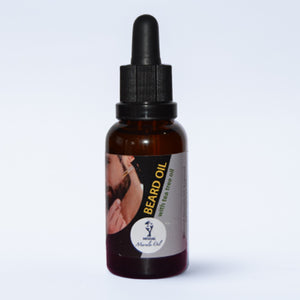 MOZaic Marula Oil's Beard Oil with Tea Tree Oil offers the perfect blend of 100% natural Marula Oil and the nourishing properties of Tea Tree Oil. This combo offers your skin, hair and beard all the goodness they need, including hydration, hair growth promotion, acne treatment, beardruff relief and post-shave soothing. Enjoy a hint of Tea Tree Oil's subtle scent as you reap the rewards of this rich blend!


Click here for information about our shipping arrangements. 
PRECAUTIONS: Persons with nut allergies should do a patch test to determine if skin irritation occurs. Test by applying a small amount of marula oil to the inner skin of the forearm and wait for 24 hours to see if a reaction takes place. 
STOP USING MARULA OIL IF SKIN IRRITATION OCCURS.